The McGrath Human Resources Group provides a full range of human resource services for union and non‑union organizations in both the private and government sectors. We bring you fresh ideas and best practices. We design performance management systems (salary schedule, job descriptions, performance evaluations) using traditional approaches and innovative structures. These compensation systems foster a performance-oriented work culture while using fiscally responsible, market based pay delivery systems.
Achieve a competitive advantage by realizing the full potential of a strategically focused, committed, and competent work force. Whether you are establishing basic human resource practices or need assistance on a complex project, our consultants enable your organization to meet its objectives and increase productivity and innovation while maximizing the return of your investment.
Human Resources Audit · Compensation & Benefit Analysis · Employee Handbooks · FLSA Compliance · Executive Recruitment · General Recruitment · More Services
After meeting your employees and learning your organization's culture and challenges, we design human resource tools that drive performance, hold a reasonable cost factor, and work toward achieving your organization's strategic vision.
McGrath provides human resource support through project and/or retained services. We can perform an audit of your human resource practices, identify areas of non-compliance, and make recommendations that fit your organization's culture. Simply put, our work will help you create a healthy work environment and improve employee productivity for the foreseeable future.
Ask McGrath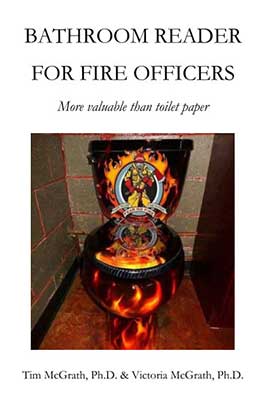 our NEW book
Bathroom Reader for Fire Officers
and EMS, Police, Public Safety providers
This entertaining book will challenge and inspire you to become a better leader. More than three dozen articles — gleaned from decades of experience serving departments across America — cover communication, change, diversity, career considerations, finances, goal setting, leadership, performance, planning, training, and trust.