Human Resource Audits
creating systems that develop motivated employees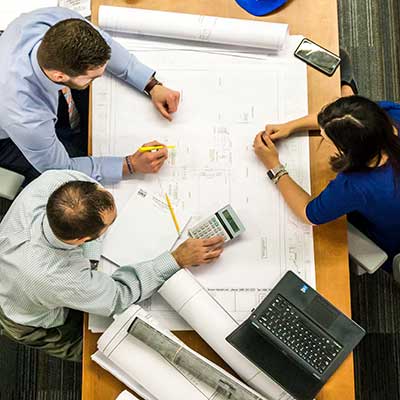 The McGrath Human Resources Group offers a wide array of human resources consulting services for municipal entities and businesses (union and non-union).
IMPROVING CUSTOMER SERVICE
Your organization serves customers through human interaction. Your human resource policies and systems portray and enhance the culture of your organization. Intelligent HR systems — including recruitment, compensation, evaluation, and employee relations — encourage optimum customer satisfaction. A Human Resource Audit will reveal problem areas and provide recommendations and suggestions to ensure an integrated approach to recruiting and maintaining an effective and efficient workforce.
WHAT IS A HUMAN RESOURCES AUDIT?
A Human Resources Audit is a comprehensive review of current human resources policies, procedures, documentation, and strategies. The audit will establish best practices, identify opportunities for improvement, identify areas of improvement and enhancement, and ensure compliance with ever-changing rules and regulations.
HOW DOES A HUMAN RESOURCES AUDIT WORK?
A Human Resources Audit involves systematically reviewing all aspects of human resources. It can be comprehensive or specifically focused within the constraints of time, budgets, and staff.
WHAT IS THE BENEFIT OF A HUMAN RESOURCES AUDIT?
Quality human resource policies and systems:
Align HR systems with organizational vision, mission, values
Ensure HR systems mesh with the culture of your organization
Ensure effective utilization of organization's human resources
Review systems to ensure compliance with a myriad of administrative regulations
Perform 'due diligence' review for elected officials/ organizational administration
Establish a baseline for future improvement
WHAT IS INCLUDED?
Sections of review include:
Hiring and orientation
Benefits
Compensation
Performance management system
Job descriptions
Fair Labor Standards Act (FLSA) review
Policy & form review
Policies & procedure review (Employee Handbook)
Form review
Personnel file review
Record retention policy review
Management/labor relations
THE COST OF NON-COMPLIANCE
Because of the multitude of laws affecting each stage of the employment process, it is extremely important for an employer to regularly review their policies and practices to ensure regulatory compliance to avoid potentially costly fines and/or lawsuits. An employer overlooking regulatory compliance with their human resources practices could face:
A fine of $1,100 for any violation of the appropriate payment of overtime for non-exempt employees in accordance with the Fair Labor Standards Act
Penalties as high as $10,000 for each occurrence of failing to post required safety notices or keeping accurate records
Fines up to $1,000 per employee for non-compliance with the Federal Immigration Reform Act
While penalties such as these help define the risk of non-compliance and signify the importance of conducting periodic HR Audits, an Audit can also ensure that policies and procedures are fair and consistent across the organization and strengthen employee satisfaction.
To learn more, please call (815) 728-9111 or contact us online.
Ask McGrath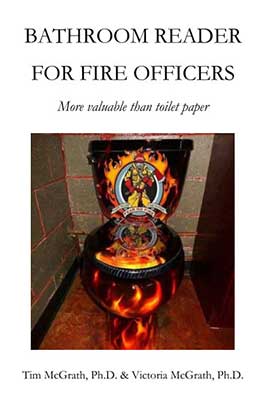 our NEW book
Bathroom Reader for Fire Officers
and EMS, Police, Public Safety providers
This entertaining book will challenge and inspire you to become a better leader. More than three dozen articles — gleaned from decades of experience serving departments across America — cover communication, change, diversity, career considerations, finances, goal setting, leadership, performance, planning, training, and trust.